Make Sure You Get Signed Up for Your Courses
Alright, so you have become a member of DAI Institute and have your username and password. You've logged in and have found a course you want to start. You click on the first unit, but, you see this screen:
What is this? I have to sign up for the course? I thought all the courses were free and I could just start taking the lessons. Well, yes, but in order for the site to keep track of your progress and make sure you can obtain a certificate, if you want to purchase one, then when you are going to start a course for the first time, you will see this button: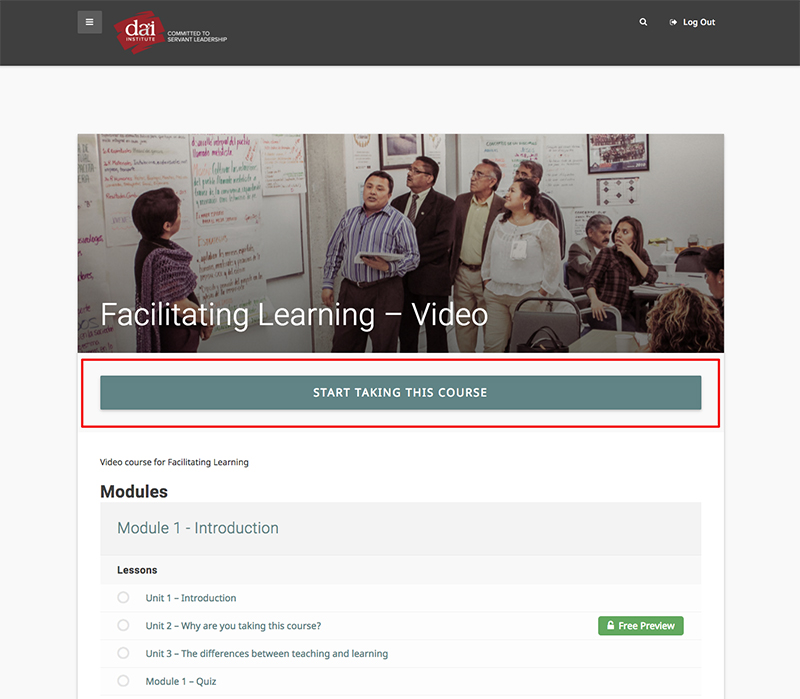 The "Start Taking This Course" button will be at the top of every course. Once you click on that button, you won't get the red "sign up " screen again.
By clicking on this button you will enable the Learning Management System that is part of the DAI Institute site to keep track of your progress and give you quick links back to where you left off every time you log back in via your "My Courses" page.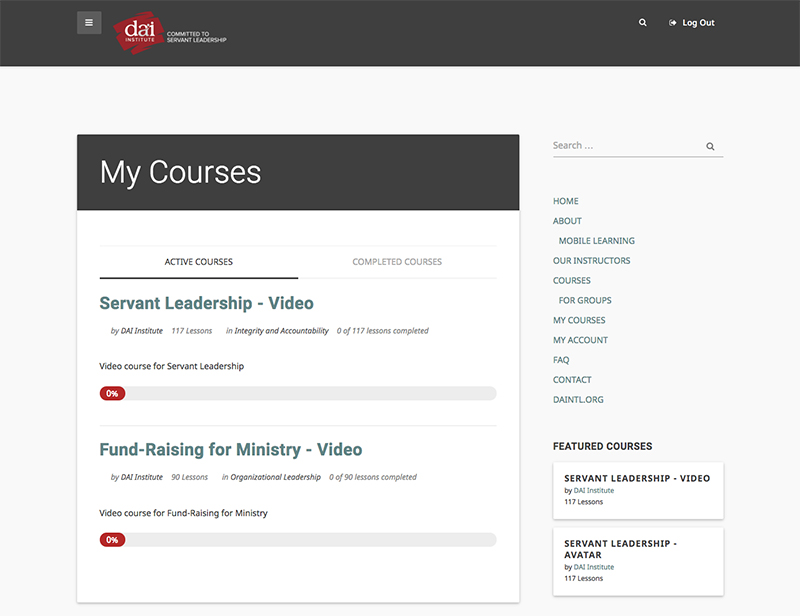 We hope this was helpful, and enjoy your courses!